Transform your outdoor living experience
Aluminium Verandas | Aluminium Pergolas | Glass Canopies | Aluminium Canopies | Retractable Canopies
Do you want to transform your outdoor living experience? We have the perfect products available to make it happen. Enjoying outdoor living the right way with a luxurious and durable aluminium terrace, patio canopy and or pergola.
Experience outdoor living through every season. combining a veranda or pergola with additional glass sliding screens will take it to another level of comfort, sheltering you from harsh weather conditions.
Take a look at our products available, we are certain you will find the perfect solution to start your outdoor living journey.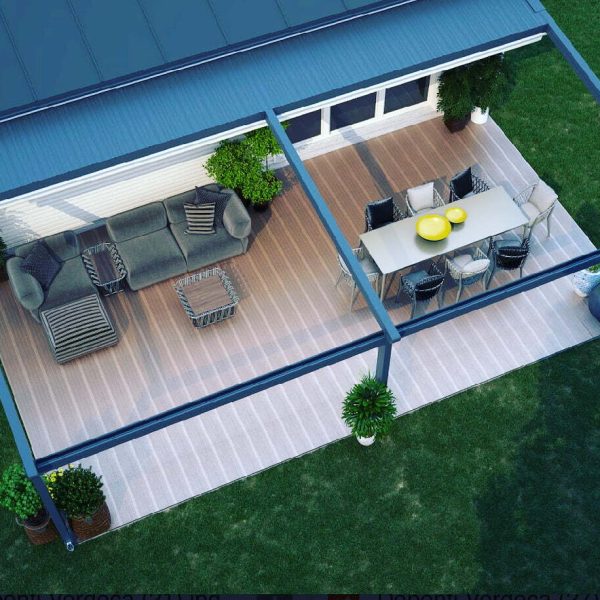 Define outdoor living with verandas that take away your home and work stress.
Imagine walking out into your garden and opening up your outdoor living room by effortlessly pushing glass sliding doors.
With the option to keep your secret garden room private with cladded wall partitions.
Define your outdoor living with auben.
Garden Canvas & Garden Canopies
Make the most of your garden with a shaded roof that has retractable options to allow in the glorious sunshine and keep you cool.
auben garden canopies and garden canvas roofs make for the best outdoor living areas.
Remotely controlled canopies will make your outdoor lifestyle feel effortless, learn more about the options available.
Transform your outdoor living experience with auben.
Maximise both light and shade with the Hampshire Deluxe, the fully convertible louvred pergola that is easily operated by a remote.
Fulfil your outdoor living dreams with a modern aluminium pergola which includes concealed drainage for a smooth finish.
Find out more about this remarkable product.
Refresh your outdoor lifestyle with auben.